Hivewyre is excited to exhibit at eTail West February 27-28 in Palm Springs! Join us at Booth #209 for Cornhole, but more importantly, to learn a more effective way to drive new customer acquisition by targeting competitors' unconverted shoppers with the help of second-party data! Stop by and chat with our senior sales team to dive into the world of programmatic advertising.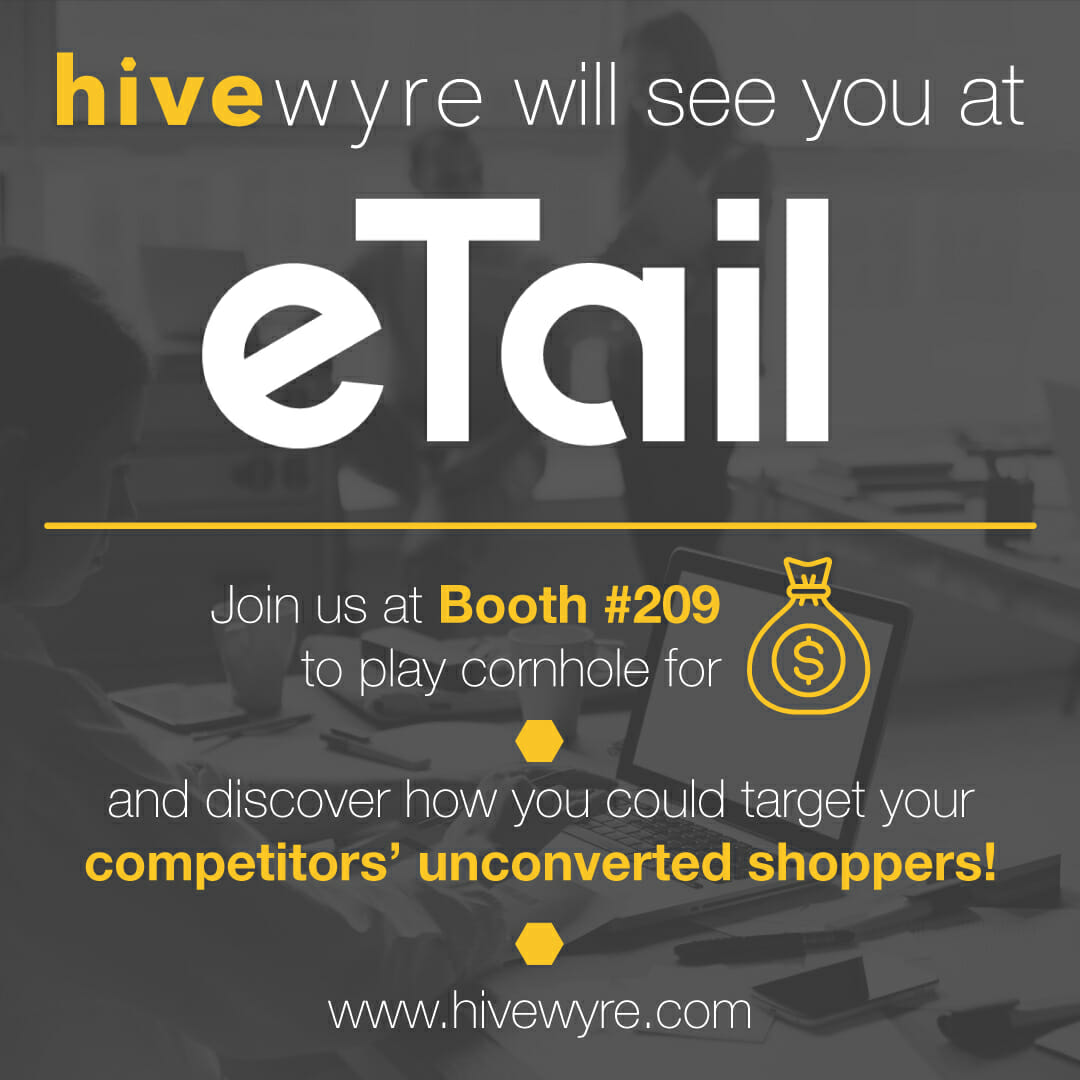 Who is Hivewyre?
Hivewyre is a forward-thinking programmatic advertising company, with an exclusive second-party data co-op of over 100 million unique monthly shoppers from over 500 retailers for our partners. We drive unconverted, in-market shoppers to your online retail business from competing sites in real-time. Our second-party data experts advise you on creating cost-effective campaigns that drive unique, highly-qualified traffic to your site.
We aren't your average advertising firm.
Our goal is not to bore you with a long sales pitch and demo. Instead, got a taste of our company culture and why that makes us your new wingman for finding new shoppers! We know the best way to do that is by throwing some bags on the cornhole board. Think you can get 4 in a row in the hole? Then, you are in the running for a $1,000 drawing! Not bad for a day's work… Once you get a glimpse at who we are, let's chat about how our passion and energy can take your company to the next level by driving new in-market shoppers to your company's website by targeting competitors' unconverted shoppers!
Want to chat more at eTail West?
If you have a bit more time, we'd love to host you for a cocktail and apps during the expo! We will arrive Monday. If you want to dive deep into programmatic advertising strategy while we are at eTail West, dinner or drinks might be the place to do it! We look forward to speaking with you!
Reach out to us!
Or you can learn more about them here!